WELCOME TO THE 2020/2021 SEASON!
OUR 46th SEASON
THE KIDS ARE READY
To Make Some Turns, Are You?
COVID-19 PROMISE
The safety of your children, parents, instructors, and staff is our utmost concern.  We are closely monitoring Michigan's guidelines and working with our partners to finalize a plan that ensures the safety of all of our participants.  Due to the safety of our members and COVID-19 safety protocols, Winter Walden will not be providing buses this season.  Additional information can be found on our COVID-19 and FAQ page.  Thank you for your patience, flexibility, and understanding. 
 If you have additional concerns, please email our team at info@winterwalden.com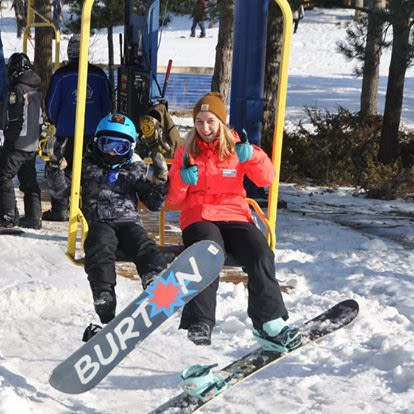 COVID-19 Screening Questions
A fever temperature greater than 100.4 F?
A new or worsening cough?
Shortness of breath/difficulty breathing?
Runny nose and/or congestion?
Body aches, chills and/or tiredness?
Vomiting and/or diarrhea?
New loss of smell or taste?
Have you or your child had close contact with anyone who has tested positive for COVID-19 test in the past 10 days?
If you answer, "yes" to any of the questions to the left, we ask you to hold off on registering your child for a day trip and consult with your primary physician.  If your doctor determines that the symptoms are due to another diagnosis, or COVID-19 is ruled out, you can register your child for a trip after your child is fever-free after 24 hours. 
Thank you in advance!